Ice (most definately not)
Still no ice!! The temperatures are still high, we hear it is due to snow tonight though. This morning we woke to a very wet and misty miserable valley so what else is there to do other than go to the dry tooling crag!!! Mostly totally manufactured, grades are given in french sport grades (i know wierd).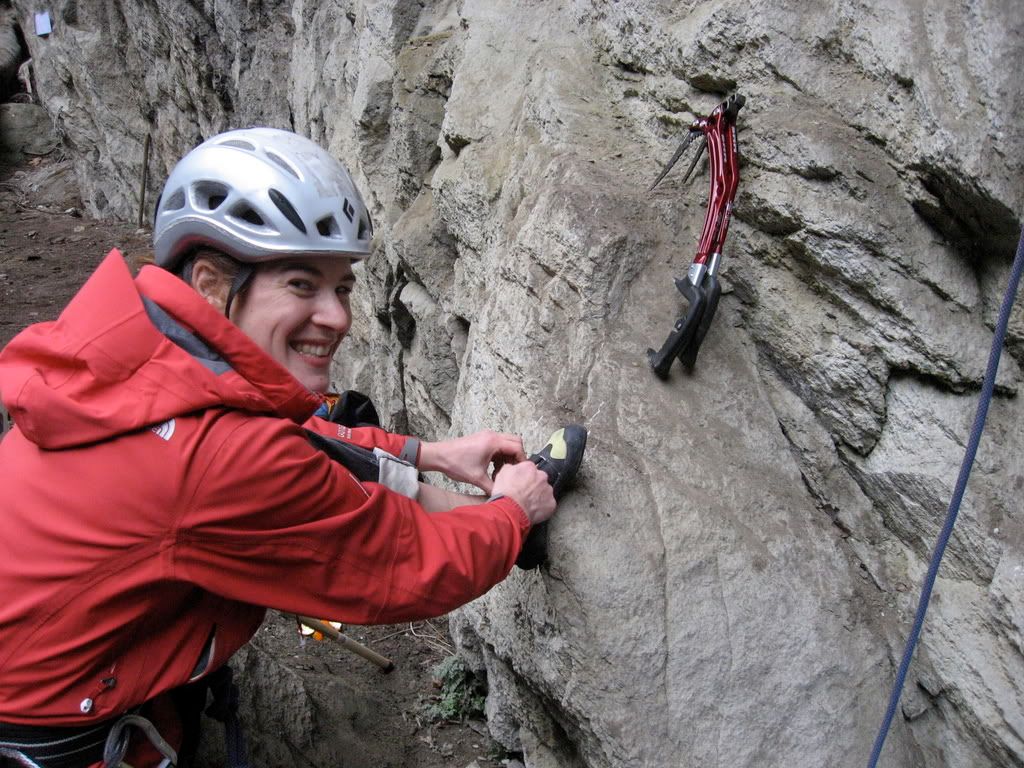 Bring your ice tools and your rock boots!!!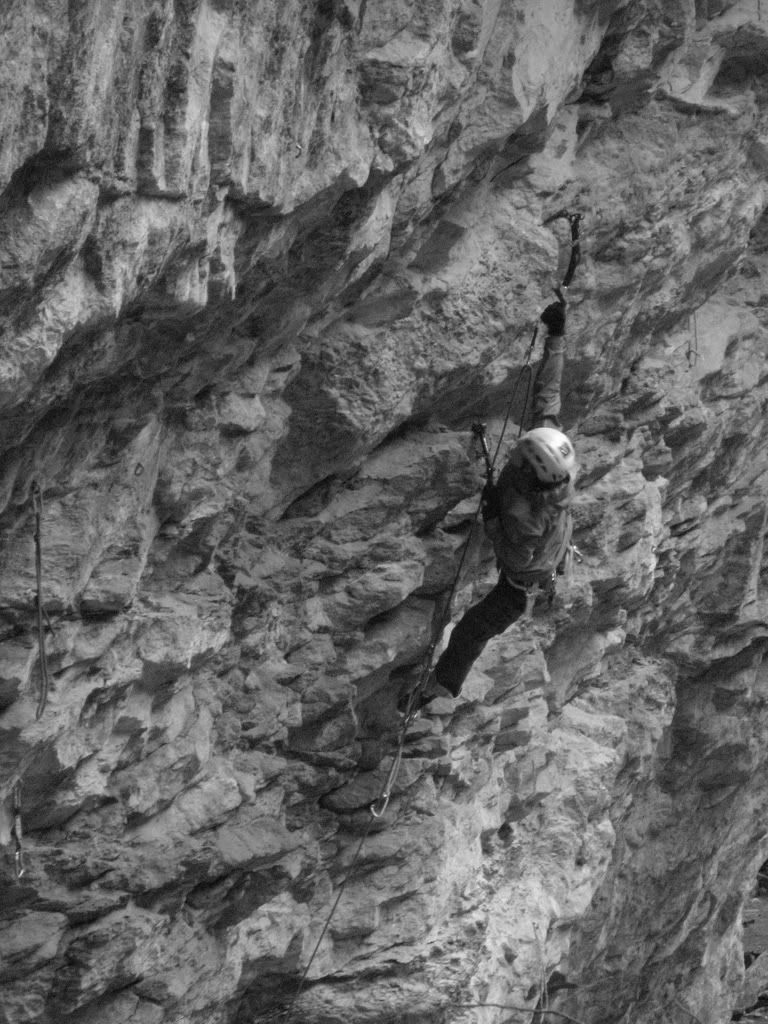 Then get to it. Audrey on a 7b.