Powder
Well that was it, we had enough of the Chamonix heatwave and went to visit friends in Vallouise near Briancon. On arrival at about midnight the it snowed, not just a bit but about 2ft of the most perfect powder which was great as we were here to snowboard.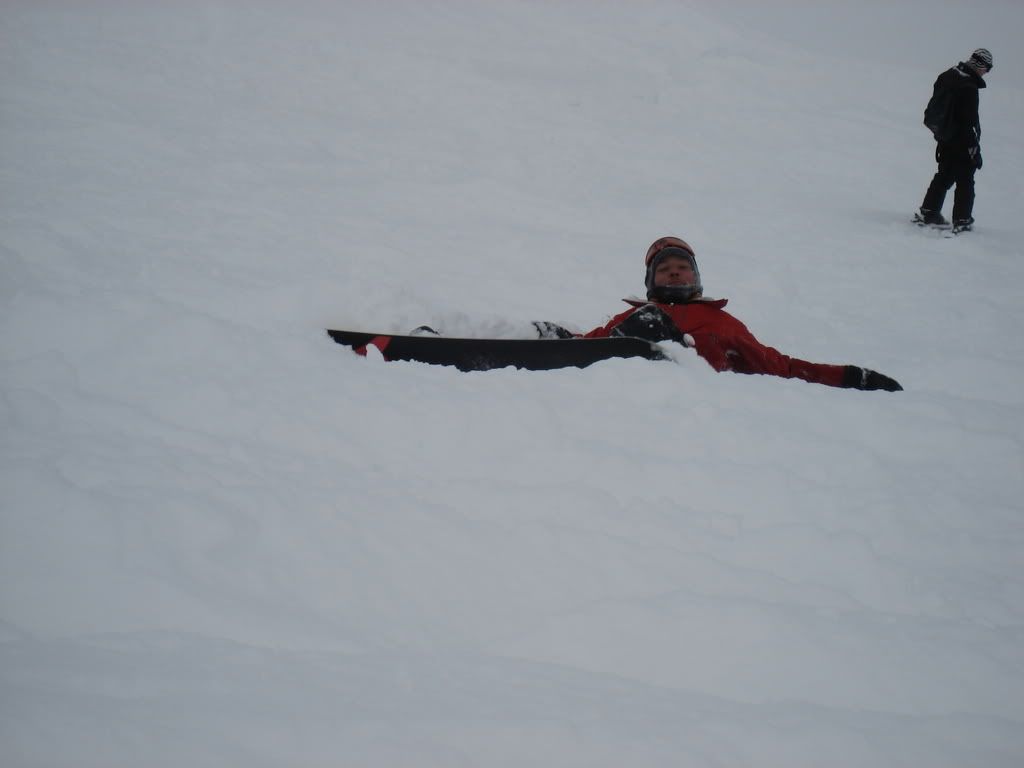 hmmmm relaxing on day one!!!!
Four days later i am sat back in the UK nursing a sore right bum cheek from a nasty little fall. Anyway had great fun learning something new and being a punter, also managed to get an M7 in on our rest day in baltic -10.5 conditions.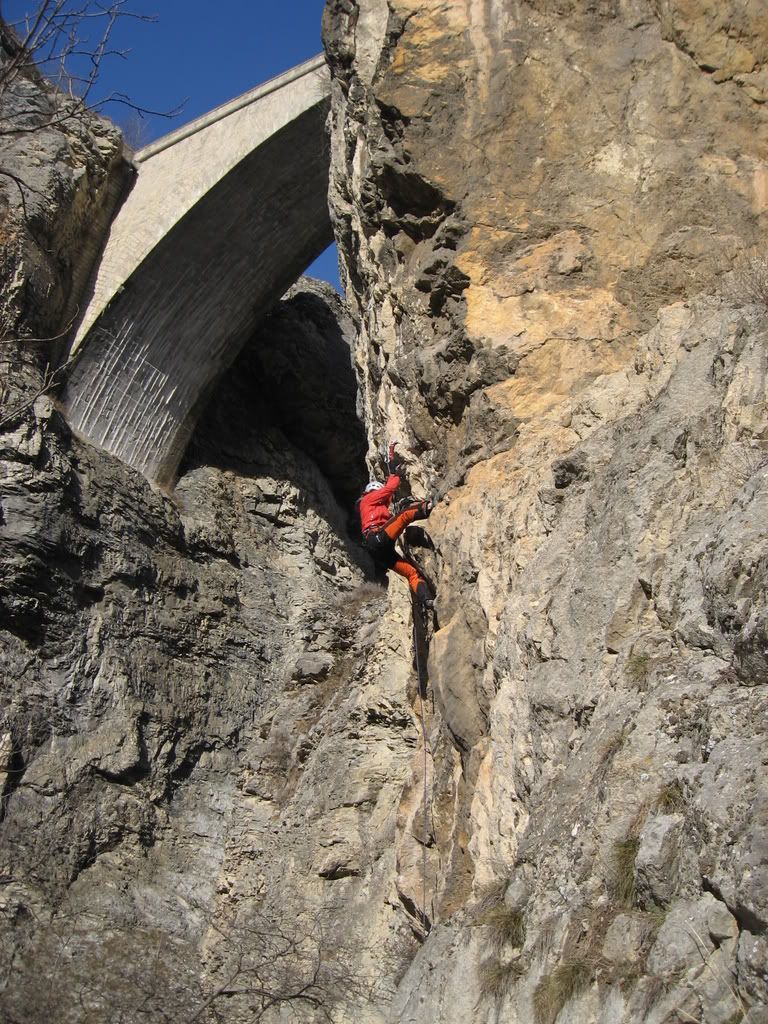 Audrey on an M7 only 2 minutes walk from Briancon centre.
We stayed with Giles Cornagh who i was in Madagascar with. He runs an ace B&B and is an excellent chef and climber and will be able to point you in the right direction for all sports in the valley, and then make your dinner when you get home.
Contact Giles